December 2012: Islington have officially inaugurated their council-owned CHP system which "will produce cheaper, greener heat for hundreds of residents in the south of Islington in competition to the big utility companies."
The press release sets out that the Bunhill Energy Centre houses a 2 MWe gas-fired Combined Heat and Power (CHP) engine which is connected to a kilometre of new district heating network taking hot water to more than 700 local homes on the Stafford Cripps, Redbrick and St Luke's estates, as well as the newly reopened Ironmonger Row Baths, and Finsbury Leisure Centre.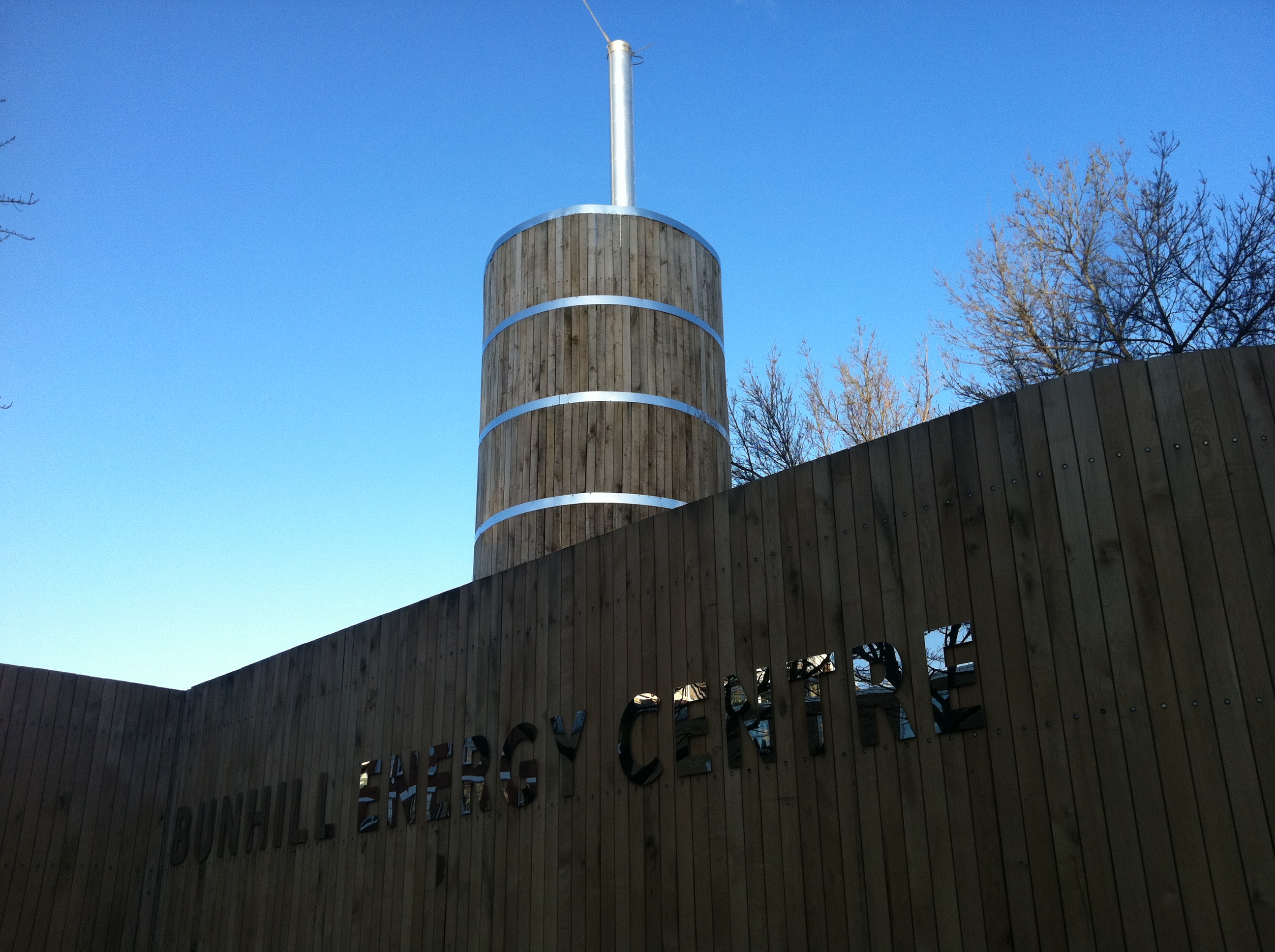 The efficiency of the new system is further improved by an on-site 115 metre-cubed thermal store (the tall cylinder seen above).
The energy centre was specially designed to minimise noise and adopted a "plug and play" method of construction with all the major components manufactured and prefabricated off-site in order to reduce disruption to residents.
The energy centre and heat network will be fully owned and managed by the council, and was funded by grants from the London Development Agency and the Homes and Community Agency.  The council ownership and management of the scheme will help to maximise the benefits of the scheme for the local community and energy bill savings for residents. For more about the Bunhill Energy Centre and heat network see www.islington.gov.uk/heatnetwork
The Bunhill Energy Centre is part of Islington Council's Decentralised Energy Programme and  marks a return to energy production for Islington Council  – for more than 70 years – from 1896-1969 – the borough had its own coal-powered station in Eden Grove, Holloway (more of which on this nice flickr post).
The launch event was covered by the BBC, and also local newspapers the Islington Tribune and the Islington Gazette.