March 2013: Presentation made at the the recent Combined Heat and Power Association (CHPA) district heating conference, by Bob Fiddik, Sustainable Development & Energy Team Leader at Croydon Council, giving some valuable insights into the challenges faced when developing heat networks. The presentation includes:
Some of the history behind the failure of the SELCHP energy from waste plant to develop the expected district heat network anticipated when it was built – and the recent work now being undertaken to help turn this around
The unhappy circumstances that led to the stalling of the hugely exciting Elephant & Castle heat network project, and
An update to the major district heating scheme currently being planned for Croydon.
Slide 14 of the presentation sets out – as challenging as circumstances have been in the past – things are not unfortunately getting easier: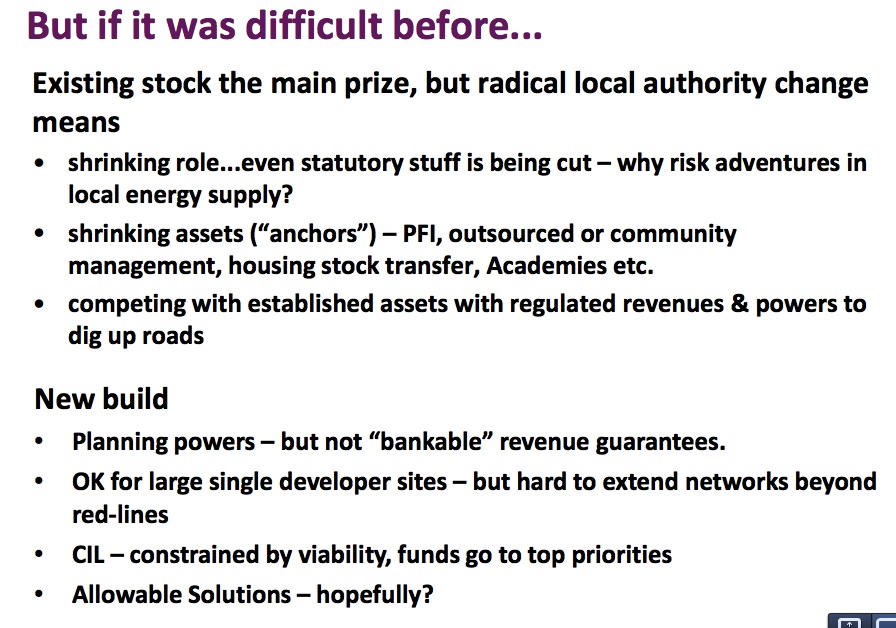 Download 'Getting into hot water…not always that easy' here.