February 2016: The Kilburn Times reports that Brent Central MP,  Dawn Butler, and Labour Party leader Jeremy Corbyn (who is also the Islington North MP) have launched a campaign in the House of Commons to tackle the higher costs of using prepayment gas and electricity meters. The campaign was kick-started with the launch of a petition on behalf of more than 13,000 residents in Brent who use the prepayment method.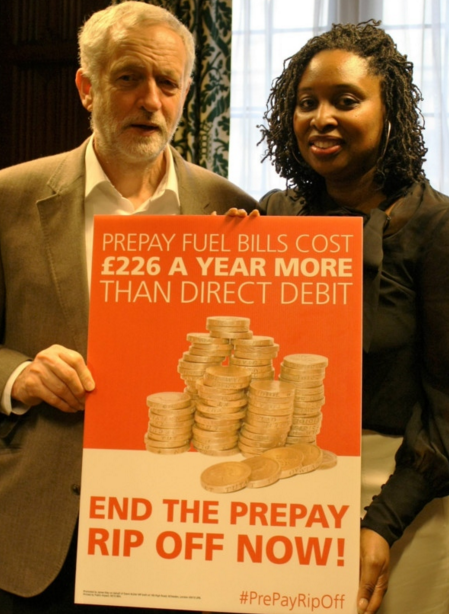 Following on from an Early Day Motion (EDM) on prepayment meters put forward by Dawn Butler, the Brent MP held a debate in the House of Commons on the 1st of December 2015 highlighting that her "constituency has one of the highest numbers of people on PPMs in the country—at 26%, it is 10% above the national average—and those on PPMs pay on average £226 more a year than those with the cheapest direct debit deals." (full transcript here – youtube video here).
The Kilburn Times also reported that Mayoral candidate Sadiq Khan was at the campaign launch where he said "One in five households in London have no choice but to use prepayment meters to pay their bills. This could be costing the most disadvantaged families in the capital an additional £140 million a year. "I am calling on the energy companies to automatically give Londoners the best possible deal on their energy tariffs and ensure the most disadvantaged in our communities are given reduced standing rates.""
Another London politician supporting the campaign is East Ham MP Stephen Timms.