March 2013: Previous posts have highlighted the significant National Grid London Power Tunnels project currently underway and so interesting to get an update via the following industry news story: "Costain completes tunnel work London Power Tunnels project" which reports:
"Costain said that the dual mode TBM (Tunnel Boring Machine), named Evelyn, broke through a pre-prepared shaft at St John's Wood in London, following a year-long 7.26km drive from Willesden. The drive is part the National Grid's plan to rewire London via a 32km network of underground tunnels, in order to meet increasing electricity demand, and help the capital access the renewable energy of the future." (also see Costain news release)
The tunnels are planned to be very different from those previously constructed – much more accessible in relation to helping fix faults and large enough to walk through.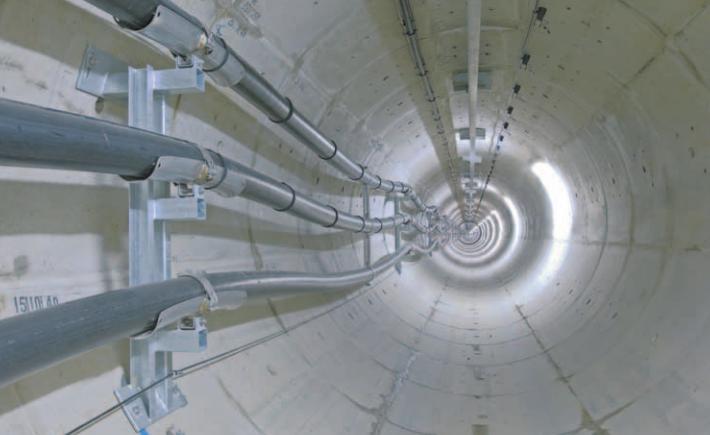 From London Tunnels brochure.
Some further info from the project's website www.londonpowertunnels.co.uk states:
"The next phase of tunnelling operations will see Evelyn journey towards Wimbledon, from Wandsworth. A second TBM, Cleopatra, is carving out the other 13km of the route and is due to arrive at St John's Wood later this year."