November 2014: A news report highlighting a new 'Smart Homes' retrofit Project which provides "homeowners in six North London boroughs access to upgrades that can help to significantly boost the sustainability of their properties…The year-long scheme will be the first of its kind in the UK, and aims to make it simpler and more affordable for residents to install insulation that will help to reduce their energy costs."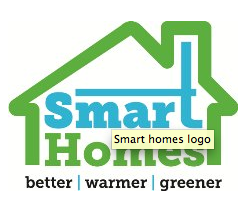 Haringey Council's website reveals that the project is one that was successfully awarded funding earlier this year under government's Green Deal Communities Fund, details of which can be found in an earlier post here.  The project focuses on solid wall insulation and on Victorian and Edwardian terraces where simple, cheap energy upgrades can be difficult because of the design of the older buildings. Residents in Haringey, Camden, Enfield, Hackney, Islington and Waltham Forest are eligible for the scheme, which is designed see more than three quarters of work carried out by local traders. The scheme is open to both owner occupiers and landlords (or tenants with landlord consent) from the boroughs and is available up to 31st March 2015.
Further information can be found on the Smart Homes pages on Camden's website – and on Camden's Green Deal page here.