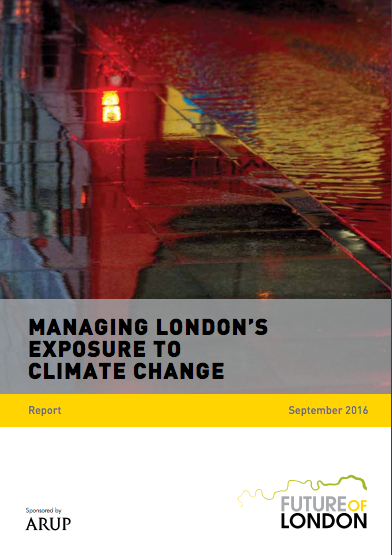 6 October 2016: Number of interesting recommendations made in thinktank, Future of London's new report on climate change adaptation. The report – Managing London's Exposure to Climate Change – was launched at an event held at Arup's offices yesterday morning.
The GLA's lead officer on climate change adaptation presented at the event and stated that a revision to the existing London Climate Change Adaptation Stragegy was currently underway – and would be issued for consultation in Spring 2017.
Notes from a workshop 'Funding Climate Change Resilience' that fed into the report's findings can be found here.
Tweets from the launch event can be seen on the hashtag #FoLClimateRisk