17 October 2012: Over 100 people  came together in Islington's Assembly Hall for the End Fuel Poverty Coalition's Local Action for Warm Homes event. The aim of the conference was to show how councils, working with the End Fuel Poverty Coalition, can play a central role in helping the Government meet its statutory target to eliminate fuel poverty (as set out in the Warm Homes and Energy Conservation Act 2000). Energy Minister Greg Barker MP addressed the audience on current Government action to tackle fuel poverty.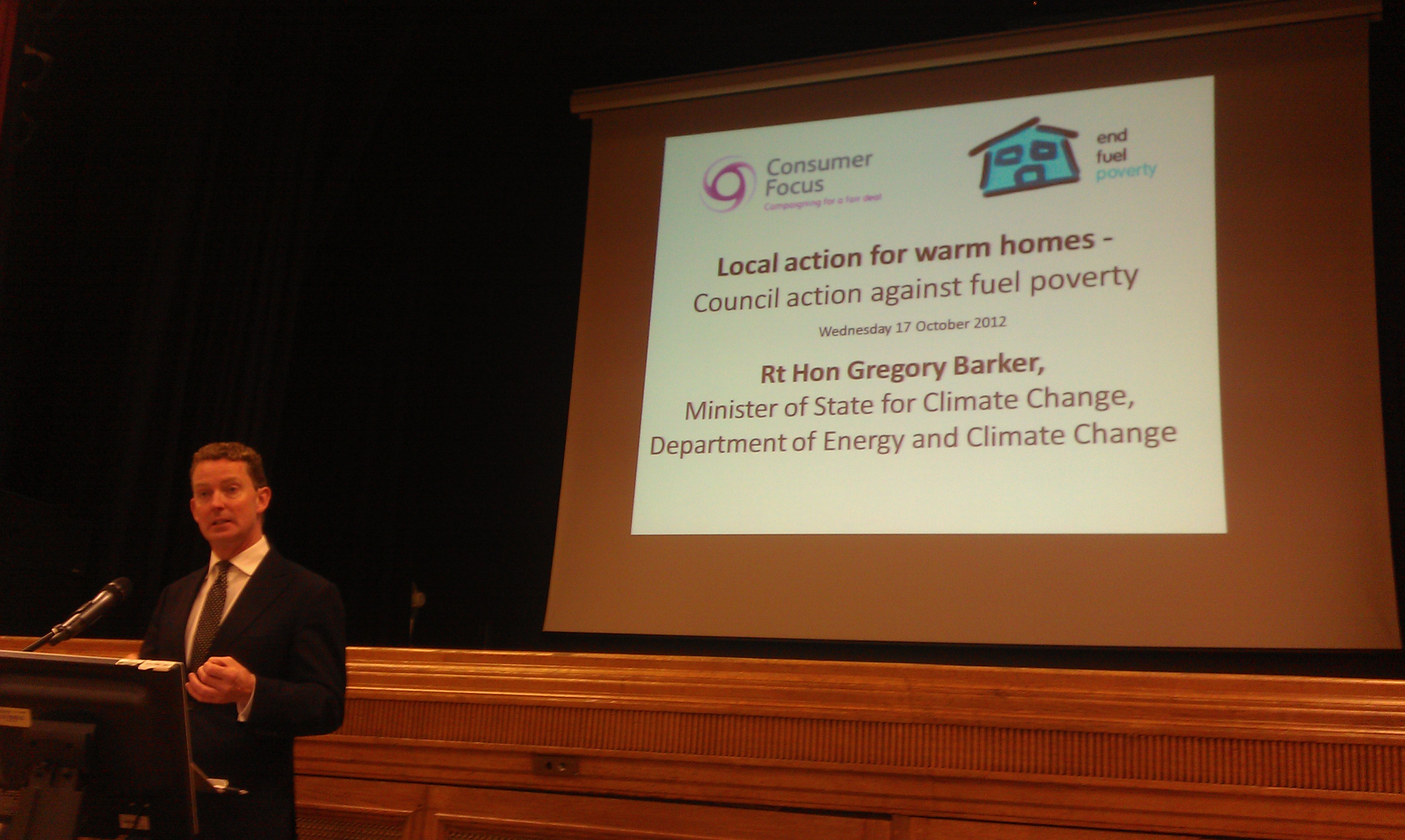 Energy for London asked the Minister about how proposals to change the definition of fuel poverty – which correctly take housing costs into consideration – will lead to a doubling in the number of fuel poor households in London (see previous post for further details).  Mr Barker stated that:
In terms of tackling fuel poverty London needs to recognised as  a special case
He would not allow London to be a "no-go area" for energy suppliers in meeting their energy efficiency obligations (especially in central London) simply because of the higher costs of delivery
DECC had no specific solutions on tackling fuel poverty issues in London as yet – but the department has a good working relationship with the Mayor and that they would be following up on options following the conclusions of the current fuel poverty definition consultation.