January 2014: This week saw some positive news stories concerning a new London community energy group – Hackney Energy. The group launched a new twitter account @HackneyEnergy and website and – more importantly – announced that they had established a new community solar project. It's modest at 3.84kW – but it helps power a public toilet and cafe in Clapton. Read a blog on the great story behind this project.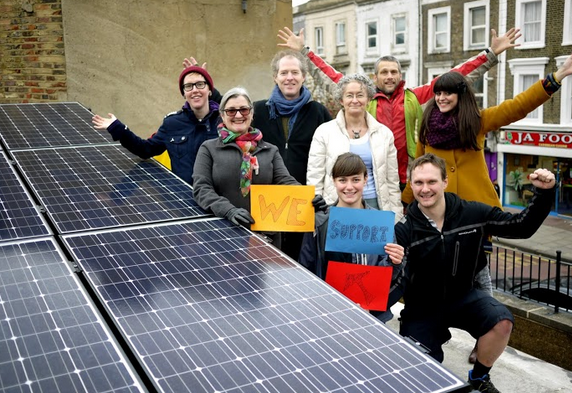 And on Friday the Hackney Gazette and Inside Housing covered plans by Hackney Energy to work with Repowering London on a community PV project, similar in scope to the Brixton Energy scheme. The Gazette reports that:
"Youth internships and apprenticeships will also be created by the scheme, which plans to will increase awareness about energy efficiency, provide a financial return to investors, and reduce Hackney's carbon footprint.

"Repower London's chief executive officer, Agamemnon Otero said: "It's not just about putting some solar panels up on the roof, but it's about creating a platform for those who are most disaffected, those who are out of work, so there's something they can be part of, so they can donate their time and energy and see their community changing." Also see Hackney Council news release.